Background:
Daisy Bram and her partner Jayme Walsh fell in love and moved to remote Concow, CA (near Oroville, Butte County). They are
minimalists who wanted to live a quiet life off the grid. They grew medical marijuana within the bounds of state law and had all valid recommendations posted in their small garden. They have two children, Thor (2) and Zeus (9 mos). Daisy studied midwifery and gave birth to Zeus at home. Both children are happy and healthy. Butte County Interagency Task Force (BINTF) raided their home and arrested both Daisy and Jayme, taking their two sons– then 15 months and three weeks old– into protective custody.
After a five month battle and countless medical tests to try to find some proof that marijuana had endangered the children (they were both healthy) Daisy and Jayme were able to get their sons back. It was found that the county tried to adopt them out and that forfeiture and federal grants financially motivated the county's attack. Charges were dropped during a preliminary hearing but Daisy now faces child abuse charges for having THC in her breast milk, she has a legal prescription for marinol, which is chemically identical to marijuana and deemed safe by the FDA and federal government.
Your donations will help set precedent in California and send a message to Butte County that kidnapping children for financial gain is not an acceptable use of your tax dollars.
How You Can Help:
Follow the case on Facebook, Follow Us On Twitter Add Daisy and Jayme as a friend on Facebook and follow their case, if you are in Northern California follow the page to know when you can provide court support. Follow Green Aid on Twitter (@GreenAidActvst) and retweet information about Daisy and Jayme.
Live in California? Court support is essential in winning this case appeal. Please email Angela Bacca angela@green-aid.com, she will put you in touch with organizational efforts for court support.
Donate to Daisy and Jayme's legal defense. Through the home page click "donate now," specify Daisy Bram in the notes on Paypal. Your donations are tax-deductible and go to ensuring top-notch legal defense and support a media campaign to get Daisy's story out.
Tell the Butte County Sheriff how you feel about their crusade against Daisy infosherrif@buttecounty.net
Listen to the audio of the arrest and share it with your friends via social media: 
Read and share media links, bring more attention to the case:
Butte County's marijuana battle inflamed by taking of newborn
Children taken from mom in pot raid inflame Butte County ballot debate
Breastfeeding Mom Who Lost Custody of Babies for Smoking Pot Speaks Out (VIDEO)
Butte County mom faces child abuse charges for smoking pot then breast feeding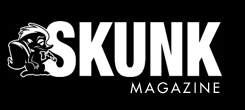 Pick up the July 2012 issue of SKUNK Magazine featuring a detailed investigation into Butte County's financial incentives in this case as reported by Green Aid Media Director, Angela Bacca.