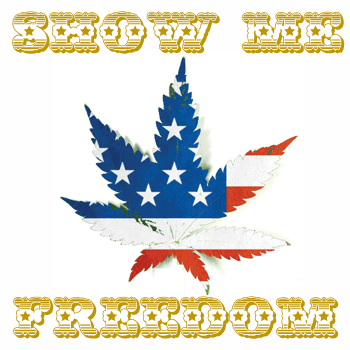 TICKETS ARE NOW FOR SALE AT WWW.SHOWMEFREEDOM.EVENTBRITE.COM
Americans for Forfeiture Reform and Ed Rosenthal' s Green Aid: The Medical Marijuana Legal Defense and Education Fund cordially invite you to an evening of dancing, drinks, art and activism.
We are raising money to reform cannabis laws here in the West and also our partners in the Mid-West, who have just filed Show-Me Cannabis Regulation, a legalization initiative for the state of Missouri.
The New Parish is Oakland's hottest new live music venue and features modern Caribbean and American catering and a large patio area.
General Admission includes:
ZUMBI of ZION I
Midnight Sun Massive
The Comedy of Ngaio Bealum, Editor of West Coast Cannabis
DJ UE
Linda Lepp & Ed Rosenthal
Live art by Alx & Fred Padilla
VIP Ticket includes:
Dinner, Alcoholic beverages, private lounge area with Cannalebrities (located directly above the stage), and the satisfaction of knowing that in addition to having the best fucking night out in Oakland, you are making a serious contribution to real reform in the states of Missouri and California.
…and more to be announced shortly